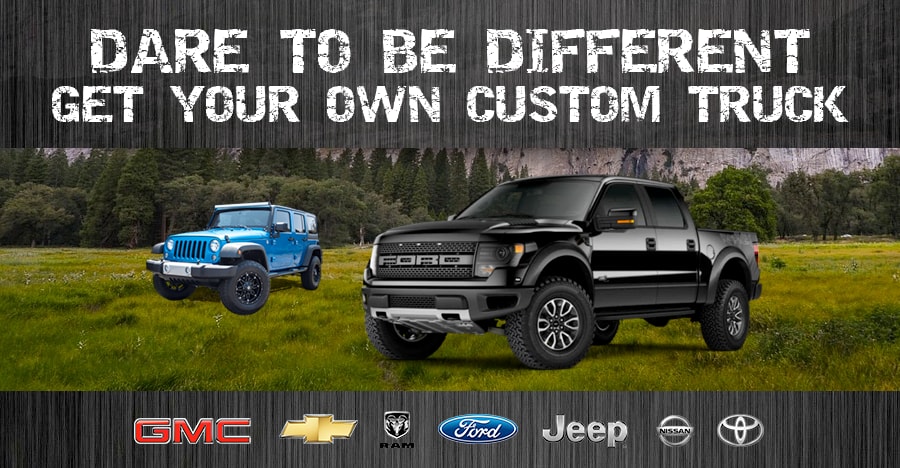 Buy a Customized Truck in Fresno, CA
For the past 40 years, our family-run truck dealership in Fresno, CA, has made exceptional customer service our No. 1 priority. That means that no matter who you are, or what you do, we want to help you here at Clawson Truck Center. We're different from other dealerships in the area because we only sell trucks. That means our team is composed of truck experts, and our inventory has an unrivaled selection. It doesn't matter if you're searching for a late model Chevrolet or a low-mileage used Ram, we're sure to have something for you. That's why we're also your go-to destination for custom trucks, because we want to make sure we're your one-stop truck shop!
We have plenty of custom trucks all ready for you to drive off our lot, outfitted with bed liners that will last a lifetime, as well as trucks that have been lowered, lifted and lit. If we don't have what you want on our lot already, we're happy to get it customized just for you. We work with the most exclusive custom truck modifiers in the Central Valley, which means we can customize every detail of your pickup if you wish. Once you buy your new-to-you truck, we can help you get a lowering kit that drops it to the road, or a lift kit that raises it up to the sky. We also recognize that our customers use their trucks for many different purposes, and therefore they must be versatile. We specialize in many custom options, including wheels and rims, LineX beds, light bars, winches and much more.
Stop by our truck dealership today, and take a look at all the options we have ready and waiting. If you don't see what you want right away, we can help you learn more about customization options. Our Relationship Development Director is always on-site, just so we can better assist you throughout your purchase. Visit the Clawson Truck Center today to get started!