Making the decision to buy a used vehicle can be stressful. With so many dealerships and people selling their vehicles, who can you trust? How do you know that you are getting a vehicle that will not give you trouble later on? We understand and share your concerns, that is why Clawson only buys vehicles you can trust. In an interview with John Smith, our Used Car Sales and Inventory Manager, we discussed Clawson's buying habits.
John has been in the automotive business for over 9 years. He worked as a salesman and in the parts department at Clawson Motorsports, where he learned about the most basic components of a Powersports vehicle. This helped him be more technical and to see flaws that are not always visible. "You need to be able to listen and kind of feel to see if there is anything that is going on that could be a current issue or an issue down the road," John said.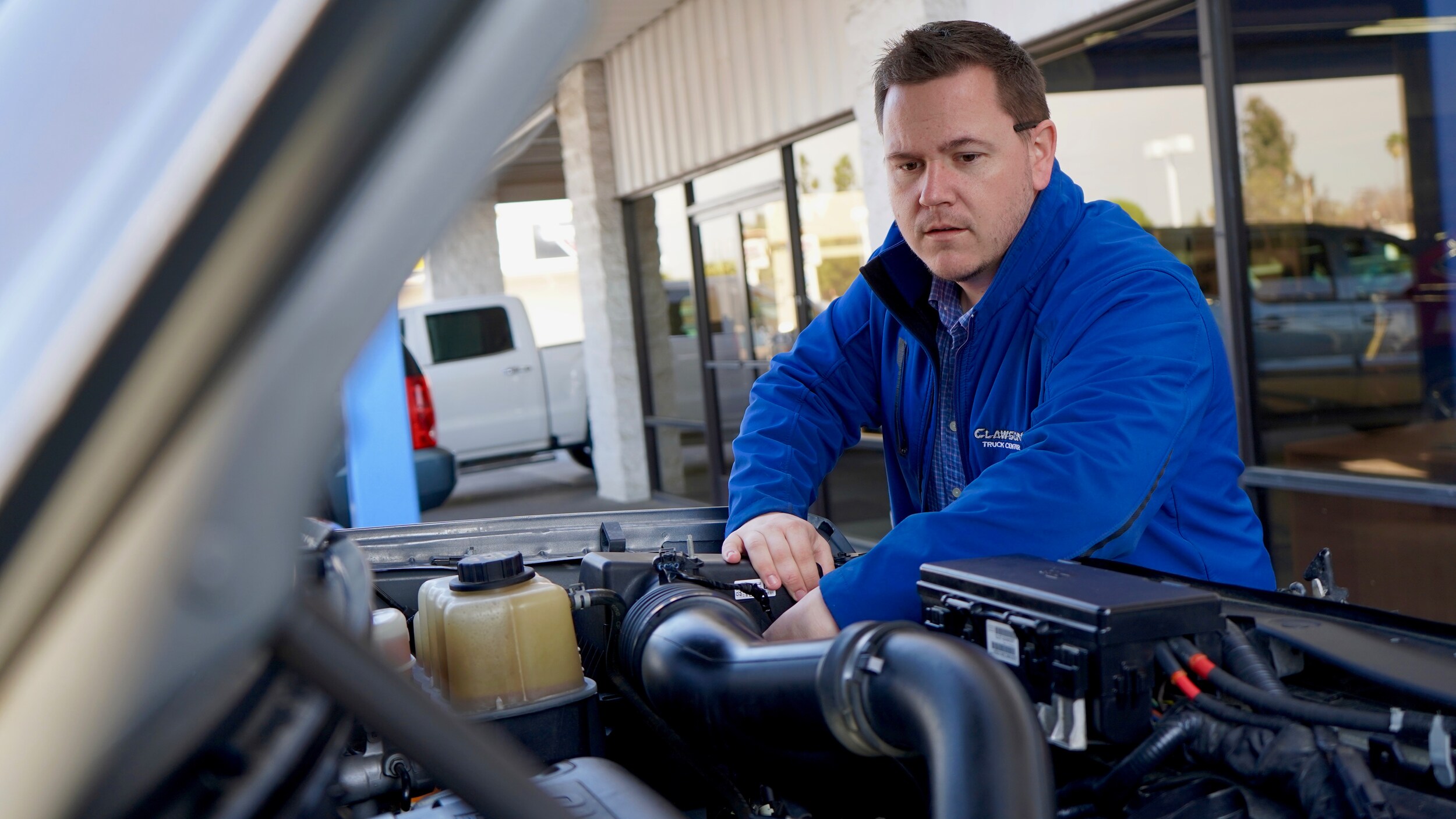 Moving from Motorsports to our Honda dealership, John assumed the position of the Used Car Manager. His specialty was appraising customers' vehicles in the Clawson Honda service drive, where he started Clawson's Vehicle Upgrade Program. John worked hand-in-hand with our service advisors where he learned how to appraise vehicles in terms of appearance and condition of the vehicle; evaluating how the car drives as well as how the car runs under the hood.
John crafted that knowledge into his skillful acquisition practices that he uses daily when buying trucks and SUVs for Clawson Truck Center. According to John, even though online buying is a standard buying practice at many used dealerships, John avoids it. "I hate online buying because I cannot physically see the vehicle. I want to be able to see it and drive it - especially when it comes to a truck. I know our customers need a vehicle that is strong, reliable, and is going to last."
John continued our conversation by talking about the importance of driving the vehicle before purchasing it. If there is a noise that he doesn't like, he knows the customer won't like it either. By seeing the car and hearing the engine, John knows right off the bat what flaws it may have, if it is fixable and how much it would cost to repair it. "I want to sell vehicles we can stand behind and that we trust," said John.
John finds his inventory in many places: dealerships that don't sell certain makes or trucks, trade-ins, and more. Since John knows what to look for in a truck, he has a good idea of what the vehicle will cost us to recondition it and have it ready to sell to our customers. Because of that, John typically is able to pay a little more for a vehicle in a trade. On the flip side, he may sometimes notice a flaw that could be detrimental to the next owner that other dealerships would not notice. "I am not always the highest offer, but I will always be the fairest," said John.

The attention to detail and investment of time to secure the best vehicles for our inventory is the difference that separates Clawson Truck Center's inventory from the rest. Our desire for a positive customer experience doesn't end there. We also include our Engine for Life Warranty with the purchase of every used Truck and SUV. Our Lifetime Coverage covers your engine for as long as you own the car or truck*! All this to make your shopping experience stress free.
Visit our website at clawsontruckcenter.com, or stop at our dealership on Blackstone between Bullard and Sierra. You will find that we carry a wide variety of Chevys, GMCs, RAMs, Fords, Toyotas, Nissans, and Jeep trucks and SUVs that you can trust. Come in today, ask for John, and shop with confidence, knowing we have got you covered!
*Warranty for current plus 10 prior model years with under 100,000 miles. Warranty is non-transferrable. See the dealer for details.