If you are thinking about buying a truck and you are wondering if it is worth buying new or used, maybe this post will help you make a decision. Obviously, it is always nice to have something new that no one has ever owned, but there are many advantages when purchasing a used truck. The first and most obvious one is the price: used trucks - as anything that is used - are cheaper. At Clawson Truck Center you can find your dream truck, with low miles, for an affordable price. Clawson Truck Center has many different options of trucks: Chevys, Ford, GMC, RAM, Toyota and more.
If you are worried about the conditions of the truck, you just have to be smart about it: buying from a dealership where it is required by law to have all the vehicles inspected before selling is the best way to do it. Buying from someone on craigslist might be cheaper, but it is way riskier. Plus, many dealerships that sell used trucks have some options on warranties to keep you and your truck protected. Clawson Truck Center does that for you and even guarantees that any problems with the engine will be covered. Clawson Truck Center is the home of the Engine for Life Warranty: the engine is covered for as long as you own the truck, and it is for current plus ten prior model years, with under 100, 000 miles. Which means that your truck could last you and your family a really long time and many adventures!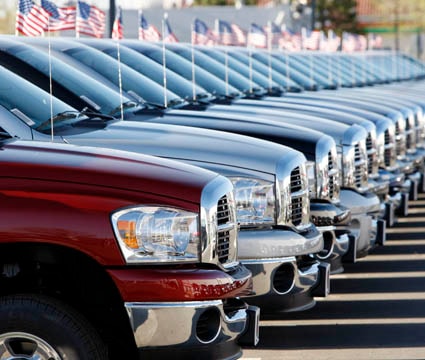 Another nice aspect about buying a used truck is that, very often, previous owners made the changes that you don't have to pay for: the most classic example, the tinted windows. Most used cars or trucks will be sold with the windows tinted, and you do not have to worry about paying for it or leaving it in the shop for them to do that. You just have to do your research and make sure to find the right truck for you, and most used trucks dealerships have a very easy way to navigate their website and check their inventory.
Another aspect to think about when you are deciding between a new truck or a used one is the depreciation. When you purchase a new truck (car or any type of vehicle), as soon as you drive off the lot it is already considered used and it loses value. If you try to sell it, you will not get as much as you paid for and that is what depreciation of a vehicle is. On the other hand, if you buy it used, you do not have to worry about depreciation because it is already used. It is completely different from the new one that will be used as soon as you drive home.
My last piece of advice is to make sure to ask about the car facts on the truck. Even if you are buying off someone on the streets - which I do not recommend - you should always go to CARFAX and search the VIN number. That way you can see how many owners it has, if it has been in any accidents (when and what happened), and all the maintenance that was done in the truck. In order to access CARFAX you would have to subscribe for it, however, if you come down to Clawson Truck Center we can do that for you. You will have the peace of mind to know what you are buying and the trucks' real conditions.